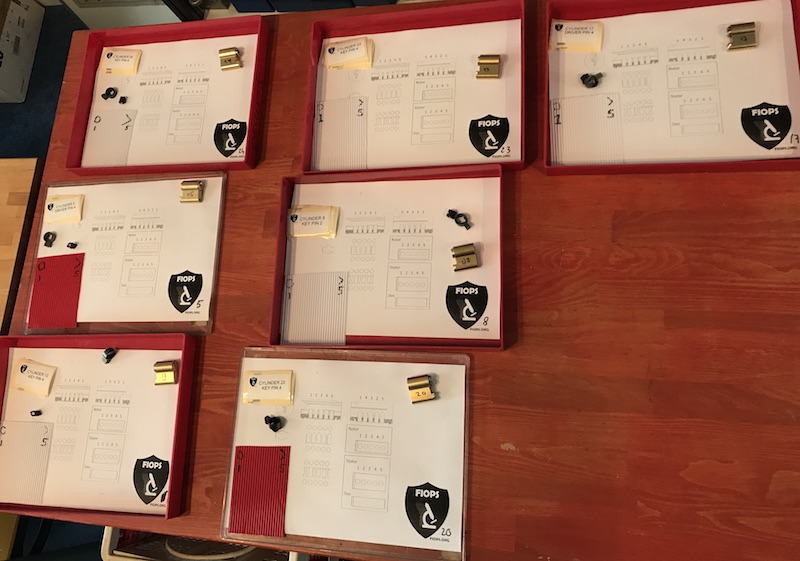 FIOPS recently invited specialists in non-destructive lock opening to try their best in opening a euro-cylinder mounted in our demonstration door. Needless to say that we replaced the cylinder for a new one after each attempt.
Over thirty attempts were made to open the door in a non-destructive way. The cylinders were opened with a high success rate. For example, someone picked it open in just 37 seconds. A key was made by impressioning in minutes. An electro pick, pick gun and manual snapper were used. The door was opened using a bump key (or 999 key) in just nine taps. Plastic tools were used as well as exotic tools like the famous 'Sputnik' picktool. And even some techniques we do not want to mention on a public site.
Last weekend we started to examine the cylinders. Each FIOPS member received sheets to take notes and examined all available cylinders. Then we compared notes and made a selection what parts were relevant to take pictures of for the FIOPS traces database.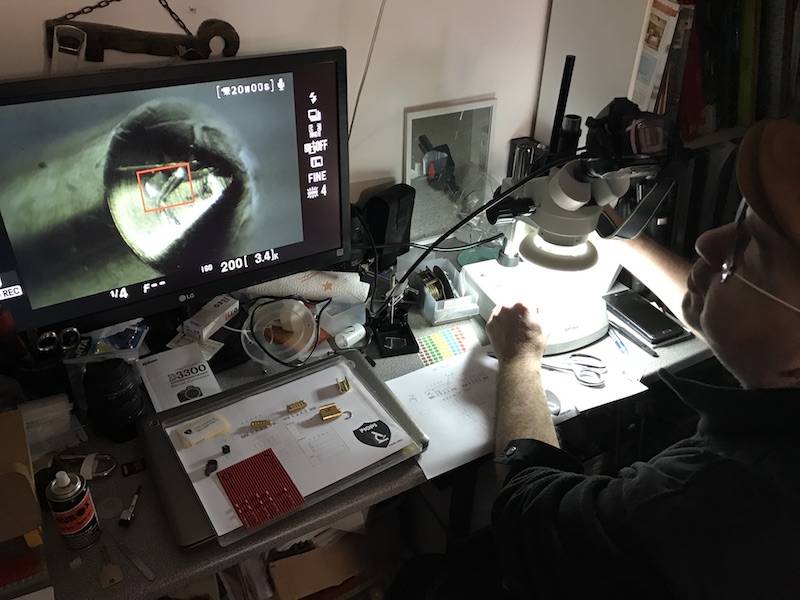 In the end these notes and images will find their way into a special report about each individual technique. And these reports will be made available to FIOPS members.